PRODUCTS
Aneka Block Explorer
A one-stop solution for all the accounting-related information and analysis
Block Explorers are the gateways to interact with blockchain networks. Aneka is a data-driven blockchain explorer from @vitwit_ for sovereign chains built on @cosmos. Beautiful UI and UX are the heart of Aneka. Aneka is building for Validator operators, developers, and token holders to understand the data as easily as possible. In the coming days, Aneka willbe a blockchain agnostic block explorer for any crypto users.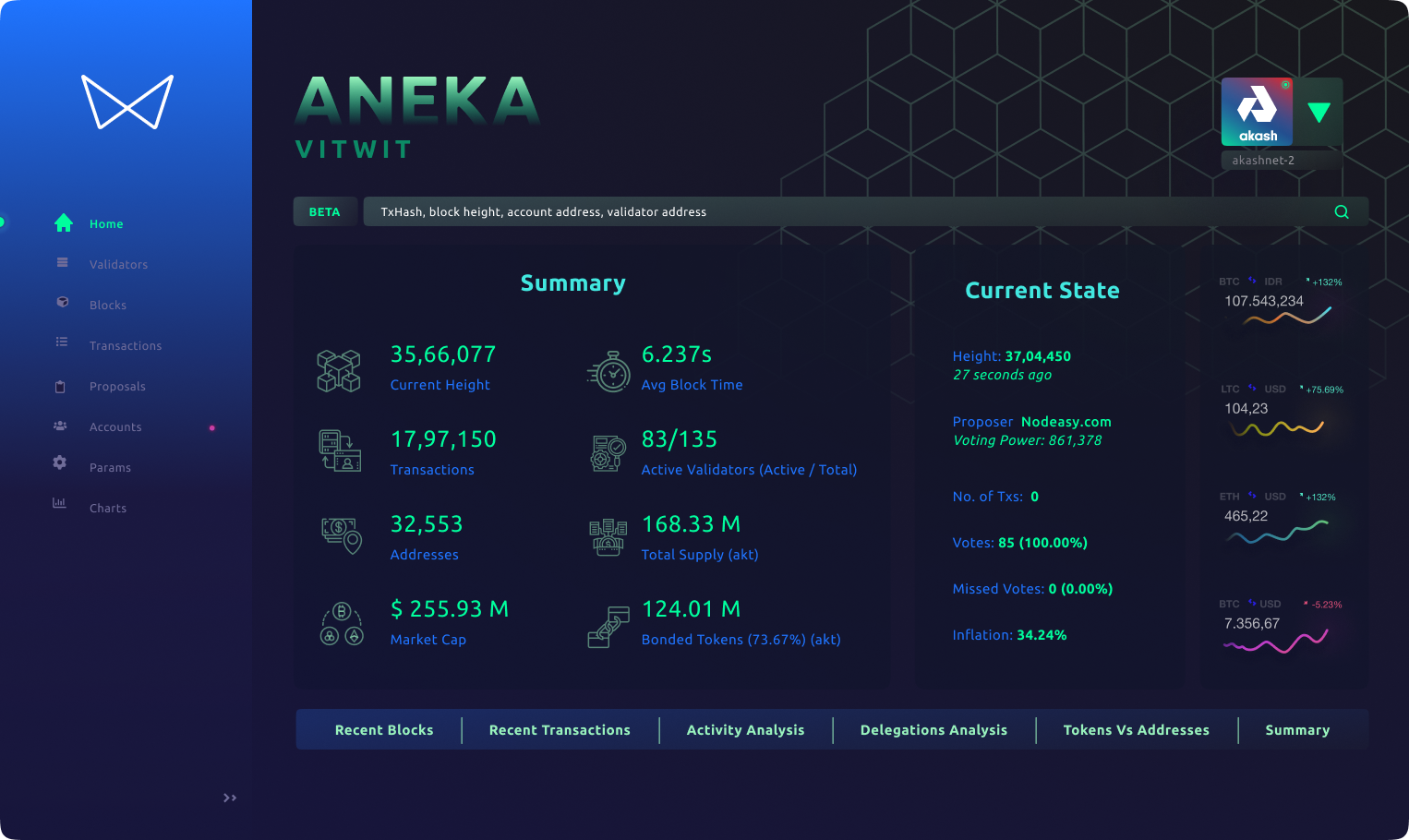 Artha - Delegator Dashboard
A one-stop solution for all the accounting-related information and analysis.
Artha is a multi-purpose dashboard for all the account holders in the cosmos ecosystem. It gives a summary of the accounts, tokens, and transaction history. It also manages the portfolios. It provides clean activity history and makes tax reporting easy. Artha provides a generic overview of the validators and their activity-based ranking. This makes it easy for delegators to delegate their tokens and thus ensures the security of the network.
Artha is coming soon to serve...